Physiotherapy & Rehabilitation Center
Physiotherapy & Rehabilitation Center
Compassion is at the Heart of Our Care.
Redefining Excellence in Health Care
Compassion is at the Heart of Our Care.
We welcome you to experience our Ultimate Service and Exemplary Care.
Providing the best healthcare experience to Canadians. Improving lives together
Find out more about our services.
Avail our comprehensive and fully personalized services in-clinic. To know more Click here
Services to help you live a healthy life in the comfort of your home.  For all Home care Services Click here 
Our Specialists enable faster recovery no matter where you are.   To find out more about our virtual services Click Here
Free Pick and Drop
Free Sessions
No Cost Home Visits
All the services are designed while keeping you and your lifestyle in mind. 
Convenience At Your Fingertips
Our omni-channel approach creates an integrated and cohesive experience for you.
Passion is the biggest asset we have. Our passion to help separates us from our competition. 
Personalized Treatment Plans
Our tailored treatment plans are designed to enable you get back to the life you want to live.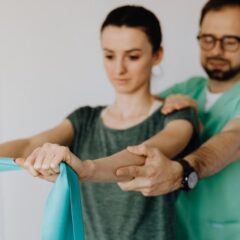 Direct Billing Available!
Helping you save time from the hassles of paperwork while reducing your out-of-pocket expenses.
Canada Life
Manulife Financial
Claim Secure
Desjardins
IA financial Group
Johnson Insurance
Johnston Group
Equitable Life of Canada
Beneva
Green Shield
Blue Cross
BPA
CCWU
Chamber of Commerce Group
CINUP
Coughlin
Cowan
D.A Townley
First Canadian insurance Corporation
Medavie Blue Cross
GMS
Group Health
Group Source
Manion
Maximum benefit
People Corporation
RWAM
Union Benefits
UV Insurance
 Sunlife Insurance
Learn more on topics like health, lifestyle, rehabilitation, and many more.